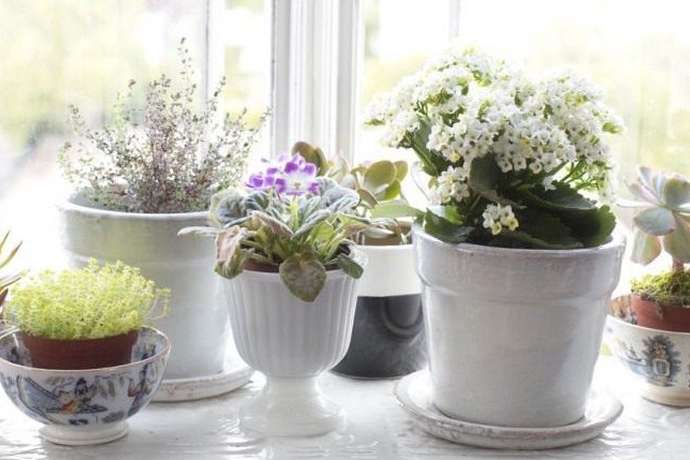 Master class of houseplants
January, 19. There will be the special aspects of attendance, typical mistakes, familiarity with the secrets of caring for the plants, taking into account experience, microclimate of apartments and lighting. Price: TBA (requires pre-registration). Venue: Botanical Garden, National Academy of Sciences named after Gareev, Akhunbaev str., 1A. Time: 6:00 p.m. Phone: +996 555 889-420.
Poetry evening
January 20: An Evening of poetry of Sagyn Akmatbekova. Price: Free entrance. Venue: Kyrgyz National Philharmonic named after T. Satylganov, Chui avenue 251. Time: 5:00 p.m. Phone: +996 (312) 61-40-15.
Business-saltshaker
January 20: Business-saltshaker: Code of business lady, what is it? Speakers: Nargiz Chynalieva - founder and creative director of Art Studio "Dilden" and "Chynali", Jenny Zhenish kyzy - alumnus of Columbia University, founder of the Unity Fund and J-Invest Consulting LLC. Price: 200 Som. Venue: Conference Hall of Kyrgyz Concept, Isanov str., 42/1. Time: 6:30 p.m. facebook
"Yesterday-Today-Tomorrow transit"
January 21: An unusual Express will make stops at several stations, where passengers will be able to see the art installation metropolitan artists to go on showing the silent film "Love vintage fogs" at the cinema "Red Star", to visit the post station, a snack bar, a theater, a photo studio, visit concert with romances and dances, and more interesting. Price: 200 Som. Venue: Memorial House-Museum. Frunze str., 364. Time: 3:30 p.m. Phone: +996 779 972-203.
Ballad of mankurt
January 21: The tragedy based on the novel of Chingiz Aitmatov "The Day Lasts More Than a Hundred Years". Price: 200 Som. Venue: State National Russian Drama Theatre named after Ch. Aitmatov, Tynystanov str., 122. Time: 6:00 p.m. Phone: +996 312 662-032.
The beauty and the Beast
January 22: Performance for children and their parents. Price: TBA. Venue: State National Russian Drama Theatre. Aitmatov Street. Tynystanov, 122. Time: 11:00 a.m. Phone: +996 312 662-032.
Like show
January 22: The project, where will participate the best videoblogers Kyrgyzstan and Kazakhstan. Price: 500 Som. Venue: American University of Central Asia, Tokombaev str., 7/6. Time: 10:00 a.m. Phone: +996 703 223-221, +996 771 505-158.
Latin Dance Night
January 25: In evening will be dances, snacks from the chef, cocktails. Price: 100 Som. Venue: Bar @ 191, Abdrakhmanov str., 191. Time: 8:00 p.m. Phone: +996 312 661-234.