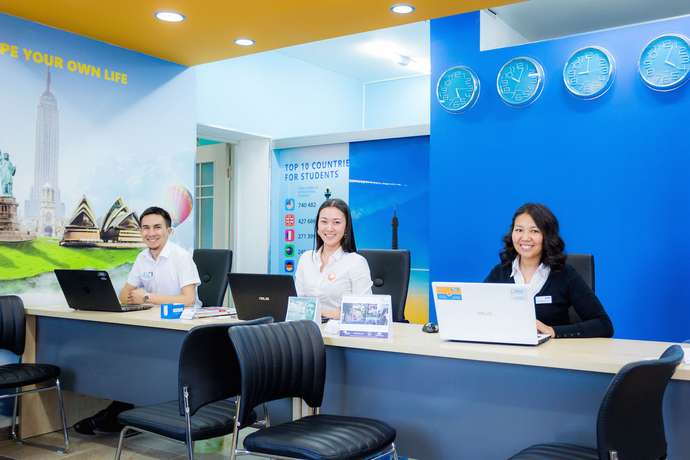 Recruit staff with Kyrgyz Concept Jumush
Kyrgyz Concept Jumush is a professional recruiting agency with 28 years of experience and a large base of professionals.
Our mission
We follow the idea of Right Person for the Right Job and help to create a professional team.
The advantages of working with us, and not with the usual recruitment agency?
1. The guarantee of quick search
During four weeks we find the appropriate specialist for you.
2. The guarantee of time saving
We will conduct basic screening by ourselves relieving you from inappropriate candidates
3. The guarantee of work on the result.
Payment is made only in case of hiring an employee, otherwise we will refund your money. If you stop working with a candidate within the first two months, we will find a new candidate for you free of charge.
4. The guarantee of professionalism of the candidate.
We involve specialists who assess the professional knowledge of a potential candidate.
How we work?
1. Search for candidates.
We are recruiting on the database of Kyrgyz Concept, which contains more than 5,000 professionals looking for a job in Bishkek. In the case of absence of appropriate candidate, we search through other channels.
.
2. Examination
Each candidate is examined according to the following criteria:

examination of CV

analysis of the personal pages in social networks

recommendations from previous places of work
3. Testing and interview with HR
Check the level of IQ, knowledge of English, business thinking and communication skills using tests verified in practise by Kyrgyz Concept.
We conduct an interview to check the compliance of tests and personal qualities of the candidate.
4. Verification of professional knowledge
If the candidate has successfully passed all the previous stages, he is invited to an interview with a specialist in a similar field to test professional knowledge.
5. Interview with the Customer
The most appropriate candidates are invited to a meeting with the Customer together with a full profile of documents.
Terms of cooperation:
1. The cost of our services depends on the qualification of a specialist, so each application is considered separately. We present an approximate price list of prices:
| | | |
| --- | --- | --- |
| Technical staff: | cleaning Lady, security guard, nurse. | From 2000 kgs |
| Middle management | office manager, call center operator, reception, assistant of the head. | First salary of the specialist |
| ТОР | director, manager | First salary of the specialist |
2. The cost of services is exclusive of VAT and 14% sales tax.
Prepayment for services is 30%, it must be paid when signing the cooperation agreement. The remaining amount is paid after the signing of the act of services rendered.
3. If within four weeks you do not choose a candidate from among those offered by us, we guarantee a refund of the prepayment.
If you are interested, call on +996 312 90 62 62 (EXT.276) or hr@concept.kg