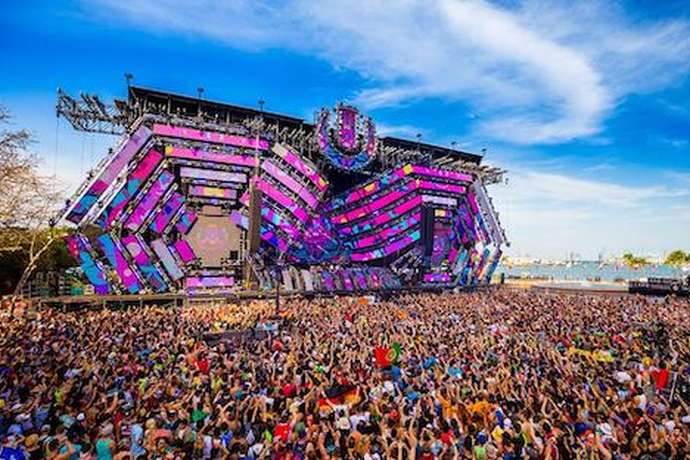 Every year, grandiose music festivals are held all over the world that are worth a visit at least once in life :)
Ultra Music Festival (UMF) is an annual festival of electronic dance music, which is held in March in the city of Miami, Florida, USA. It is one of the largest festivals in the world.
Ultra Worldwide is an annual festival held in different countries of the world. In addition to the main venue in Miami (USA), the festival is also held in cities such as Split and Hvar (Croatia), Shanghai (China), Kuta (Indonesia), Tokyo (Japan), Mexico City (Mexico), Rio de Janeiro ( Brazil), Johannesburg and Cape Town (Republic of South Africa), Seoul (Republic of Korea), Singapore, Delhi and Mumbai (India), Taipei (Taiwan), Manila (Philippines), West Kowloon (Hong Kong), Bangkok (Thailand), Buenos Aires (Argentina), Lima (Peru), Santiago (Chile), Santa Cruz de la Sierra (Bolivia), Asuncion (Paraguay), San Juan (Puerto Rico)
Tomorrowland is an electronic music festival held in the city of Beom, Belgium. Tomorrowland was first held in 2005 and has since become one of the largest and most famous music festivals in the world. Lasts usually 3 days, and tickets are sold out in a few minutes. Tomorrowland was also held in the USA (TomorrowWorld) and Brazil (Tomorrowland Brasil).
Sziget Festival is an annual festival of music, culture and art. The fifth largest festival in the world and one of the largest musical events in Europe (in 2018 the festival was visited by 566,000 spectators from more than 100 countries.) In 2019, it will be held from August 7–13
Coachella Festival based on the art of music, and not on its popularity, received the title of "anti-Woodstock." The success of Coachella led to the fact that Goldenvoice organized two more additional music festival "Stagecoach" and "Journey through the Desert". One of the largest, most famous and most profitable music festivals in the United States and around the world. In 2019 will be held April 12-14, April 19-21