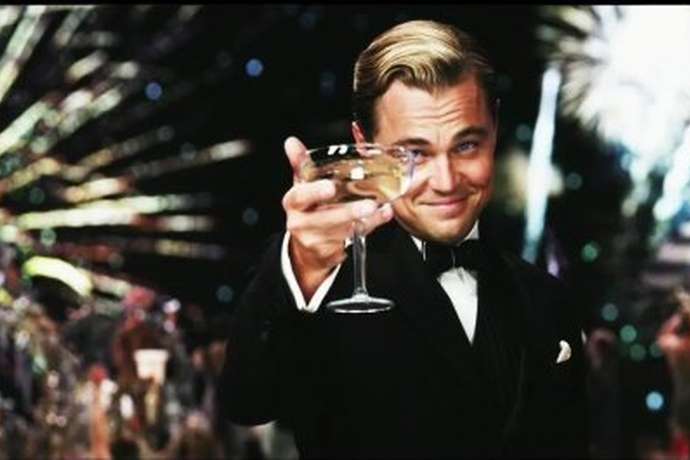 Fair
December 9-11. New Year fair of gifts and products. Price: free entrance. Place: Kyrgyz State Academy of Physical culture and sport, Akhunbaev str. 97. Time: 10:00 a.m. Phone: +996 771 818-186.
The secrets of East
December 9. Concert of arabic dances. Price: 150 som. Place: "Seitek" national centre of children and youth, Abdymomunov str. 197. Time: 6:00 p.m. Phone: +996 551 507-119.
Charitable Dutch Christmas Bazaar
December, 10. In the programm of this event: mulled wine, fried sausage, Christmas pastries, presents, music, Santa Claus and corner for children. Price: free entrance. Venue: Steinbrau restaraunt, Gercen str., 5. Time: 1:00 p.m.
Pippi Longstocking play
December 10. It's a wonderful story about a girl who could make all the children's dream true - to do whatever you want, not adults want! Price: TBA. Place: State national russian drama theatre named after Ch. Aitmatov, Tynystanov str. 122. Time: 11:00 a.m. Phone: +996 312 662-032.
Gatsby style Party
December 10. Party in "The Great Gatsby" style. Price: 250 som. Place: English Zone. Time: 6:00 p.m. Phone: +996 770 702-299.
Christmas chords of Europe
December 10. For guests of the evening will be presented musical works from different european countries played by "Manas" presidential chamber orchestra. The program of the evening consists of music compositions of 19-20 centuries and traditional Christmas melodies. Price: free entrance ( pre-booking is necessary by phone 0771 950 251). Place: Kyrgyz State Philharmonic named after T.Satylganov, Chuy ave. 253. Time: 6:00 p.m. Phone: +996 771 950-251, +996 312 614-015.
Table football tournament
December 11. Table football tournament on the International Day of football. Price: 100 som from each team ( registration is required by phone 0700 608-590). Place: Dodo-pizza, Shopokov str. 101/1. Time: 6:00 p.m.
La traviata
December 11. "La traviata" opera, drama of tender and deep sentiments, is one of the first lyrical and psychological operas in the world's opera history. Price: from 100 som. Place: Kyrgyz national academic opera and ballet theatre named after A. Maldybaev, Abdrakhmanov str. 167. Time: 5:00 p.m. Phone: +996 312 661-841.
Tango and wine evening
December 12. The evening program: tasting the best wines with Lukas Shenafe, performances from students of school of argentine tango, tasty snacks. Price: 350 som. Place: Chicken Star, Erkindik boulevard 36. Time: 7:00 p.m. Phone: +996 558 041-111.