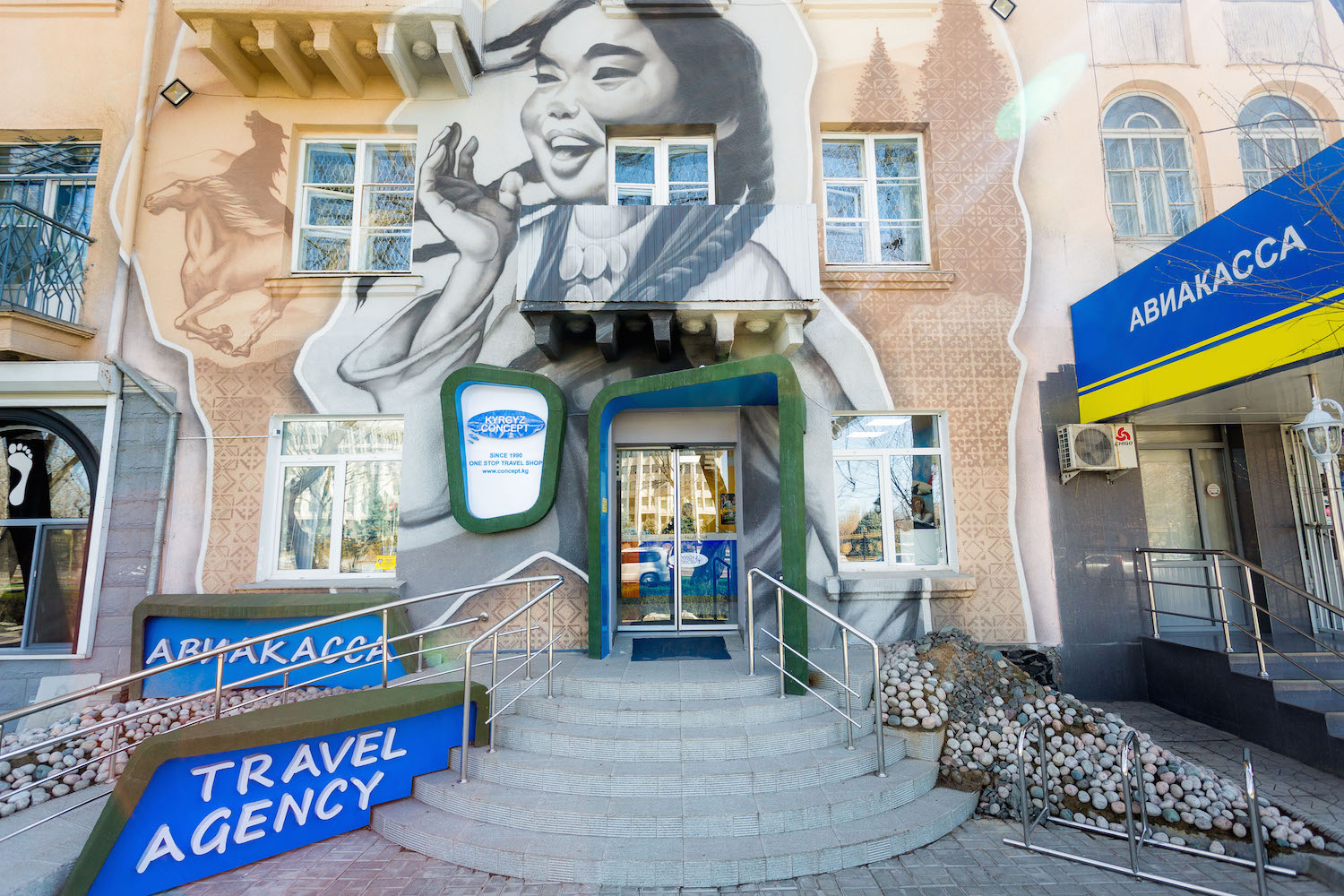 1. Street art – pictures are unique in their size and complexity might be seen on Bishkek's streets. One of them is located in the heart of the capital, on the facade of one of the old Soviet houses. Image of young Kyrgyz girl from Chyngyz Aitmatov's "Mother Earth". The largest graffiti wall in Central Asia can be seen on Bishkek - Issyk-Kul route with a total area of over 700 square meters.
2. Ala-Archa – National Park near Bishkek. If you have little time allotted to Bishkek and its surroundings, the best thing you can do - is to go to the Ala-Archa National Park. It is located just 30 km south of Bishkek on the slopes of the Kyrgyz Ridge.
3. Mountains "Ala-Too". If you go out at 06:00 on Kievskaya / Mir Ave, you can see fantastic views of the mountains, whose peaks are covered with snow all year round. They are called "Ala-Too", which translated from Kyrgyz as "multi-colored, bright mountains".
4. Erkindik Boulevard is one of the scenic attractions of the capital. In the morning, the adherents of a healthy way of life take walks and jog. In the evening boulevard turns into a romantic place for meetings and walks.
5. Hire a bicycle to explore the city. If you like to travel in the open air, you should ride a bicycle. Bishkek is not a big city, to see all the colors of the capital, you will need only a few hours to ride around the city.
6. The Oak Park - the central and the oldest park in Bishkek with more than a century of history. The first sculptures in the park came in 1984. They were mostly made of metal, concrete and wood materials brought by the participants of the Union symposium of sculptures, held in Frunze. Museum of sculptures in the open air was opened after 5 years
7. Bishkek offers a wide variety of shopping opportunities. Huge bazaars, constituting a major experience for any visit to the region. For many people bazaars are the heart and centerpiece of Central Asia and you can see in Bishkek many of them.