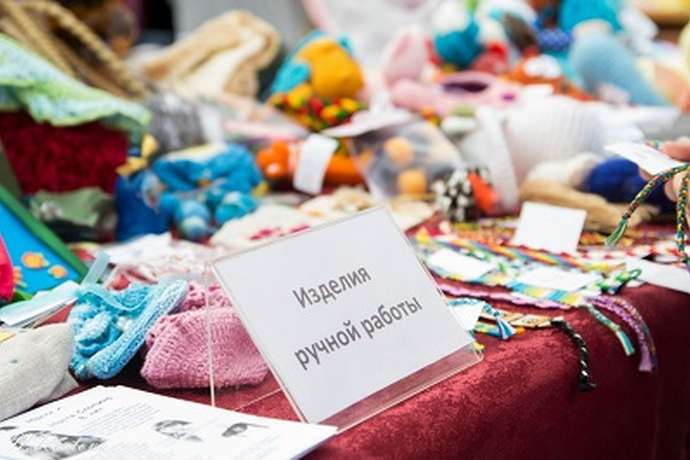 Children's culinary master class
October 11: Culinary workshop where children learn to cook pizza. Price: 200 soms. Venue: Asanbay Center, str. Tokombaev, 21A. Time: 07:00 p.m. Telephone: +996 770 779-840.
"Warsaw Melody"
October 11: A performance about two young people who find each other: he is a Russian guy, she is a Polish girl. The heroes of the play are afraid of being free and happy. It is sometimes much more difficult to change the psychology of a person, to overcome his fears and complexes, than to reform the social structure or abolish the law. price: 200 soms. Venue: Bishkek City Drama Theater named after Umuraliev, Chui ave., 28. Time: 07:00 p.m. Telephone: +996 312 464-417.
Tango School Birthday
October 13: The official opening of the school of tango. The program includes a free master class, drawing a subscription and treats. Price: free entrance. Venue: Blvd. Erkindik, 64B. Time: 06:00 p.m. Telephone: +996 558 288-568, +996 555 920-124.
Social fair
October 14: Fair, organized by the public association "Nazik Kyz". Price: free entrance. Venue: Coffee Shop Sierra, str. Gorky, 1G.Time: 01:00 p.m. facebook.com
Poetry evening
October 14: Poetic evening in the framework of the project "Free literary microphone", dedicated to the works of Sergei Yesenin. Price: to be determined. Venue: Chicken Star, Blvd. Erkindik, 36. Time: 07:30 p.m. Telephone: +996 558 041-111.
"Shelkunchik"
October 15: Fairy-tale ballet in two acts performed by artists from Sankt- Petersburg. Price: from 800 soms. Venue: Kyrgyz National Philharmonic named after T. Satylganov, pr. Chui, 253. Time: 06:30 p.m. Telephone: +996 312 881-762, +996 700 172-525.
"Education and science in a green economy"
October 17: A series of presentations under the general theme "Education and Science in a Green Economy". The key speaker of the event is an expert from Germany, an economist, a professor at the Nuremberg University of Technology Frank Ebinger. He will share his experience in implementing green economy education in German universities. Price: free entrance (registration is required 555 11 55 40 (Margarita). Venue: AUCA, Tokombaev str., 7/6. Time: 02:00 p.m. facebook.com