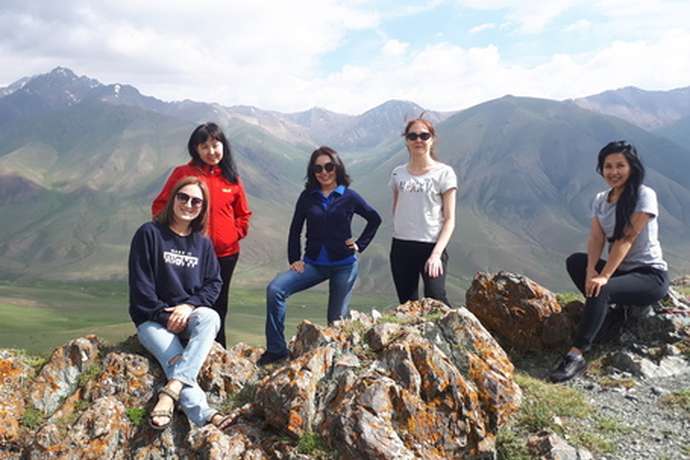 Dear friends, weekend tour to Son Kul Lake 11-12 August. Do not miss your chance to visit one of the most beautiful alpine lakes in the country and spend memorable weekends!
DAY 1: BISHKEK – BURANA – SONG-KUL
Meet a local driver and depart from Bishkek to Song-Kul Lake.
On the way, visit the Burana Tower, a small nearby Museum and open air Balbals (stone figures).
Visitors can climb to the top of the Minaret and enjoy the beautiful view of the valley.
Stop in Kochkor village to have lunch.
After lunch possibility to take part in a felt craft show (for supplement)
Arrival to Song-Kul Lake and check in to yurt camp.
Meals: lunch, dinner
DAY 2: SONG-KUL – BISHKEK
Half-day free at Song-Kul Lake.
Hiking and horseback riding is available upon request.
Meals: breakfast, lunch
The cost is KGS4550 per person, with the number of 16 people in the group.
Price includes: accommodation in yurt camp, transport, meals indicated on program and entrance fees.
If you have any questions or requests, we will be happy to help you with:
Phone number - 0312 90 62 62 (Additional number: 259)
E-mail - tours@concept.kg