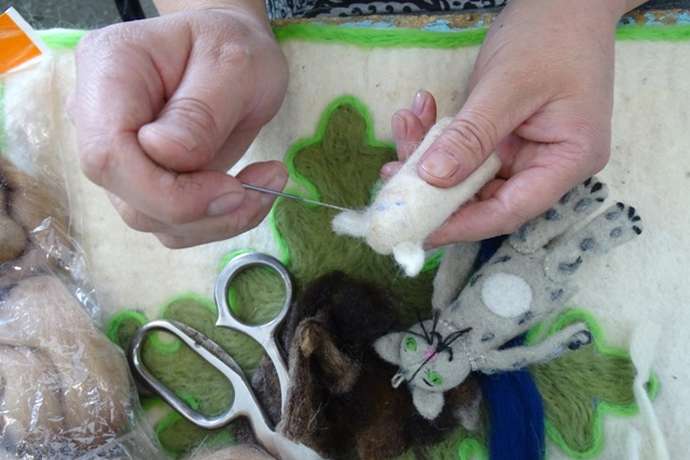 EDU-tech
July 12: Lecture on the topic "The most influential artists of the 21st century: creators of modern art history". Lecturer - artist and art critic - Kristina Glazunova. Price: 1000 soms. Venue: Asanbay Center, Tokombaev str., 21A. Time: 06:30 p.m. Phone: +996 775 979-500.
Arab night
July 13: Birthday Party. Playlist: Deep sleep (chthonic hip-hop), DJ Huchifun, DJ PizOne. Cost: free admission. Venue: Chemodan Zuzmanovicha, 4 md, 6/2. Time: 09:00 p.m.
Latino party

July 13: Evening of music and dances. Price: to be confirmed. Venue: Bar @ 191, Abdrakhmanov str., 191. Time: 08:00 p.m. Phone: +996 312 661-234.
Masterpieces of classical music
July 13: An evening of classical music. The concert consists of compositions that have been widely recognized by the public and have become beloved by more than one generation of listeners. Price: 150 soms. Venue: Chicken Star, blvd. Erkindik, 36. Time: 09:00 p.m. Phone: +996 558 041-111.
Felt Craft-Making
July 14: Courses for children on creating artistic felt. Price: 300 soms. Venue: Asanbay Center, Tokombaeva Str. 21A. Time: 3:00 p.m. Phone: +996 775 979-500.
Festival of street food
July 15: Opening of the traditional street food festival season, and the most important summer match. Place: Ugolөk, Orozbekov str, 51, corner of the str. Toktogul. Time: 06:00 p.m. Phone: +996 557 333-111, +996 770 333-111.
"Hope"
July 17: Football tournament among women's teams. Scheduled games: Kazakhstan-Uzbekistan, Kyrgyzstan-Tajikistan. Price: free entrance. Venue: D. Omurzakov Stadium, Togolok Moldo Str. 17. Time: 2:30 p.m.