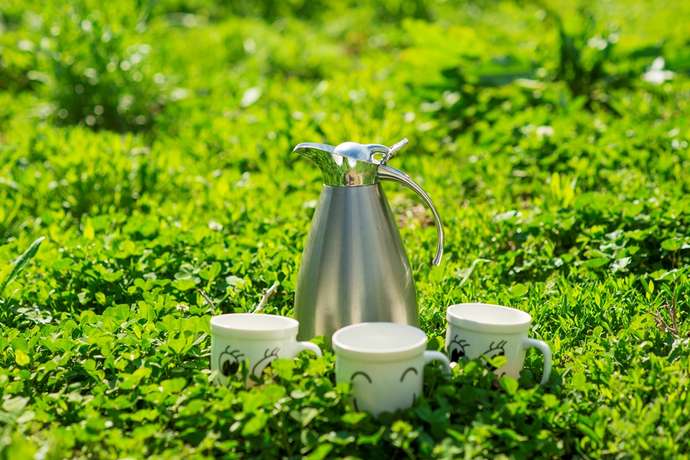 We invite you to Eco-resort Kara-Bulak, where visitors have an opportunity to spend some time in a fresh air away from hustle and bustle of a busy city.
Further, there are many unexplored waterfalls and gorges. All houses are designed in ethno- and eco-styles. Visitors can enjoy the natural food coupled with Kymys-therapy (fermented mare's milk).
Meet a driver in Bishkek and depart to the resort. Upon arrival, check-in and short rest. A local guide from the resort will join and take visitors on a trekking tour to the Pigeon waterfall. Lunch at the resort.
In the afternoon optional visit (for additional fee) to the bathhouse "Ishtyk Moncho." It is a unique bath complex with prime services for rest and health improvement:
– The unique smoke sweating-room with dry steam up to 140 degrees;
– Courtyard for having rest with the fire place in the center;
– Pool with pure mountain water from the wells;
– National cuisine;
– Water tanks in the open air among the mountains (sea-buckthorn, mint and other major herbs)
– Ethno-house with a fireplace inside and with the entrance to bathhouse
Dinner and overnight at eco-resort
After the breakfast half-day walking excursion to the surrounding mountains with the local guide.
After lunch depart back to Bishkek with the driver.
Meals: breakfast, lunch
| GROUP SIZE | PRICE IN KGS (USD)/PER PERSON |
| --- | --- |
| 2 | 8 710 (130 USD) |
| 3-4 | 7 370 (110 USD) |
| 5-6 | 6 365 (95 USD) |
| 7-8 | 5 695 (85 USD) |
More detailed information you will find by: https://concept.kg/en/tours/in...
If you have any questions or preferences, we will be happy to help you by:
Phone number - 0312 90 62 62 (Additional number: 259)
E-mail - tours@concept.kg