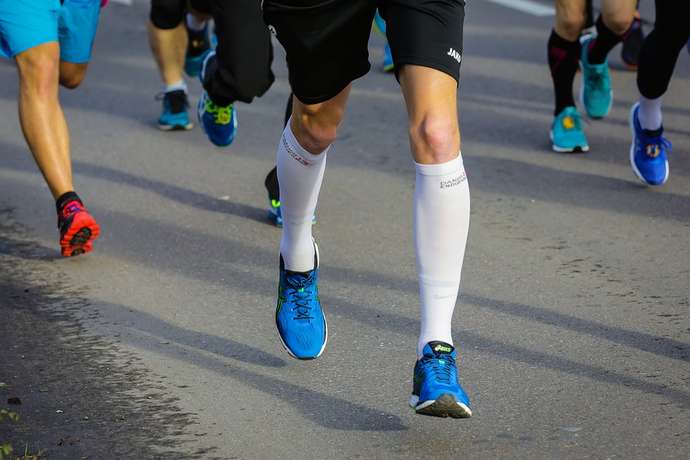 Wine evening
March 29: French Wine evening with brand-ambassador. On the menu:
1) Fresh salad with baked beets and walnuts
2) Baked medallions of bon-fillet with potatoes Rosti
3) The most delicate chocolate banana cake
Price: 999 soms. Venue: Bellagio Coffee, Manas ave., 49. Time: 07:00 p.m. Phone: +996 707 128-888.
Friday Live Jazz
March 30: An evening of jazz with the Combo Band. Price: 150 soms. Venue: Chicken star, bulv. Erkindik, 36. Time: 08:00 p.m. Phone: +996 558 041-111.
"For a world free of tuberculosis"
March 31: Public and charitable 3 km race dedicated to the fight against tuberculosis. Price: free entrance. Venue: Botanical Garden named after Gareyev NAS of the KR, Akhunbaev str.,, 1A / 1. Time: 10:00 a.m. facebook.com
The Wizard of Emerald city
March 31: A fairy tale about the adventures of Ellie's girl and her dog Totoshka, who because of the evil Gingema found themselves in the Magic country, where they were awaited by incredible adventures. Price: from 100 soms. Venue: The Russian National Drama Theater named after Ch. Aitmatov, Tynystanov str., 122. Time: 11:00 a.m. Phone: +996 (312) 662-032.
"Bayadere"
01 April: Ballet "Bayadere" is one of the most famous classical performances, ballet-extravaganza about the fatal power of romantic passion. Price: from 100 soms (tickets can be purchased online: ticket.kg). Venue: Kyrgyz Theater of Opera and Ballet named after A. Maldybaev, Abdrakhmanov str., 167. Time: 05:00 p.m. Phone: +996 312 661-841.
Concert
April 02: Performance within the framework of festival "Japanese spring" of two known collectives: Kazakhstan's "Forte Trio" and the State Philharmonic Chamber Orchestra of Kyrgyzstan. Price: free entrance. Venue: The Kyrgyz National Philharmonic named after Satylganov, Chui ave., 251. Time: 06:30 p.m. Phone: +996 312 614-015.
"Education in Canada"
April 02: Seminar, where you will learn: how to enter the universities of Canada, how to choose the right teaching specialty. Price: free entrance (it is necessary to register). Venue: conference hall of the Kyrgyz Concept, Isanov str., 42/1. Time: 03:00 p.m. Phone: +996 779 188-333.