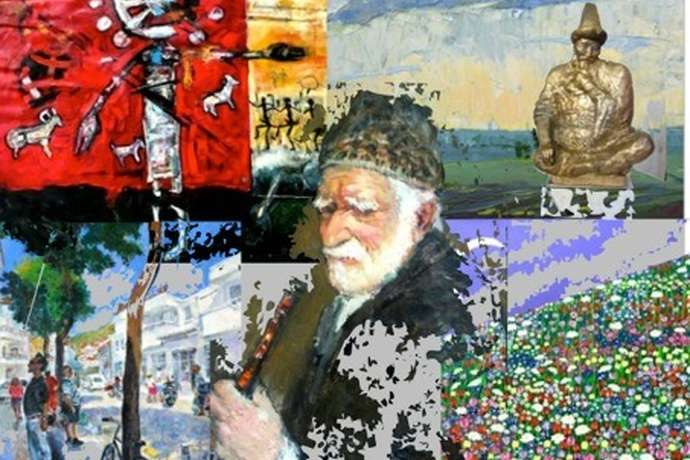 Evening of jazz
September 7: Speech by Nurgiz Chekilova. Price: 250 soms. Venue: Studio 247, Blvd. Erkindik, 37. Time: 8:00 p.m. Phone: +996 557 247-000.
"Sunny Turkey through the eyes of Kyrgyz artists"
September 8: Opening of the exhibition, which will be attended by Taalai Kurmanov, Momun Astar, Shimova Khalida, Jyldyz Asangali, Tair Mederov and Nurlan Askat uulu. Price: free entrance. Venue: Gallery M, Manas Avenue, 40. Time: 10:00 a.m.. Phone: +996 550 551-293.
Games store
08 September: In the program: European, Russian board games, developing logic, verbal calculation, memory development and attentiveness, vocabulary, and imagination. Price: free entrance. Venue: Bishkek park Shopping Centre, 3rd floor - FunCity, room for birthdays. Time: from 5:00 pm. Phone: +996 550 516-282.
Open days
September 09-10: The doors of greenhouses and a beautiful flower garden will open in the Botanical Garden. The program will feature three expositions: an exhibition of indoor flowers and plants, an exotic plant exhibition, an exhibition of street plants. Cost: 20 soms. Location: Botanical Garden named after E. Gareev, Gorkyi str., 212A. Time: 10:00 a.m. Phone: +996 555 888-761.
Open microphone
September 09: Open the microphone all night. Price: free entrance. Venue: Chicken Star, Blvd. Erkindik, 36. Time: 9:00 p.m. Phone: +996 558 048-111.
Opening of the IV International Theater Festival
September 10: The main goal of the small forms festival IMPULSE is the integration of Kyrgyz theater art into the world space, the integration of peoples by means of theatrical art, and the holding of a dialogue among the festival participants. Price: 200 soms. Venue: Bishkek Drama Theater named afer Umuralieva, Ogonbaev str., 242. Time: 7:00 p.m. Phone: +996 312 530-442.