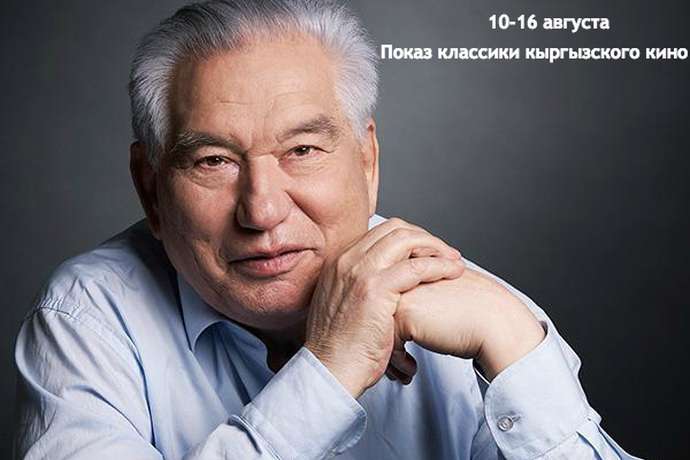 The Week of Retro Cinema
August 10-16: Show of the classic Kyrgyz cinema. In the repertoire there is a collection of films based on Chingiz Aitmatov's books: "The White Steamer", "Jamilya", "The Red Apple", "Early Cranes", "The First Teacher". Price: free entrance. Place: Kyrgyz Cinema cinema, Ahunbaeva str., 92 A. Time: 6:00 p.m. Phone: + 996 312 474-716.
Concert
August 10: Concert of Indian music and dance, yoga and meditation. In the program: Painting henna brushes, photo session in sari, sweets. Price: free entrance. Place: Ecodemaid Live, Frunze str., 429 B. Time: 6:00 p.m. Phone: +996 556 601-513, +996 776 601-513.
Evening of jazz
August 11: Performance of JDIN BAND. Price: 150 soms. Price: Chicken Star, Blvd. Erkindik, 36. Time: 08:00 p.m. Phone: +996 558 048-111.
Evening of live music
August 11-12: Performance of Alevtina Batalova. Price: free entrance. Place:Chemodan Zusmanovicha, 4 mkr., 6/2. Time: 09:00 p.m. Phone: +996 771 789-650.
Party by the pool
August 12: In the program of the party English Zone: games, fun and music. Price: to be confirmed. Place: swimming pool Flamingo, Mir ave., 303. Time: 09:30 a.m. Phone: +996 312 551-186.
Festival of street food
August 13: In the festival program: a pedestrian restaurant with food and drinks from different culinary destinations from favorite establishments, animators for children, a unique photozone and pleasant surprises. Price: free entrance. Place: restaurant quarter on the Orozbekov street , between Toktogul and Kiev streets. Time: 6:00 p.m. Phone: +996 554 889-066.
Tuscan wine dinner
August 16: Tuscan wine dinner with the invited sommelier. Menu: light summer salad Cheese grapes, Bon-fillet with baked beets and walnuts with Chianti sauce, for a strawberry dessert Pan Kota. Price: 999 soms. Place: restaurant "Bellagio", bul. Erkindik, 9.Time: 7:00 p.m. Phone: +996 770 587-777, +996 312 976-868.