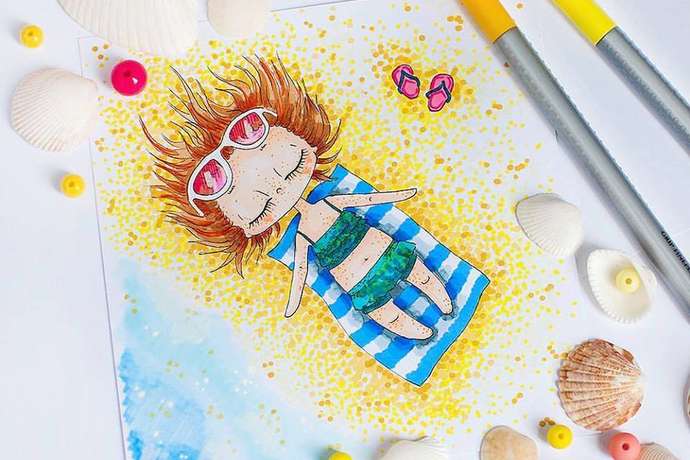 Master-class in culinary
July 06: Master class, where they will learn how to prepare a strawberry salad with arugula and pancakes with zucchini and cheese. Price: 300 soms. Place: Ekodemia cafe, st. Frunze, 429 B. Time: 03:00 p.m. Phone: +996 555 439-881, +996 312 439-881.
Open class on capoeira
07 July: Participants of the summer camp organized by the Children's Educational Center "Dino" will pursue an open class on capoeira. In the program: warm-up, training on the basic movements of capoeira and capoeira in a circle (kind). Price: free entrance. Place: Erkindik ave., next to the Russian Drama Theatre, Tynystanov str., 116. Time: 4:00 p.m.
"Education in the Czech Republic"
07 July: Seminar "Education in the Czech Republic", where you will learn:
- How to get a free education in the Czech Republic?
- How to get diplomas of 2 countries?
- How does the procedure for filing documents take place?
- What specialties are in demand in the Czech Republic? Price: free entrance (it is necessary to register in advance http://bit.ly/2sl0fsy). Place: office Kyrgyz Concept, Isanov str., 42/1. Time: 03:00 p.m. Phone: +996 550 775-928.
Holiday "Tanabata"
July 08: On Tanabata holiday, the Japanese traditionally pray to achieve mastery in any matter. On this day it is customary to write their wishes on narrow strips of colored paper -tanzaku and hang them on bamboo branches. In the program of the event: The history of "Tanabata" in pictures, the corner of origami, the film in Japanese language with Russian subtitles. Price: free entrance. Place: Kyrgyz-Japanese Center for Human Development, Turusbekov str., 109. Time: 11:00 a.m.
Festival of street food
July 09: Festa program: a pedestrian restaurant with food and drinks from different culinary destinations from your favorite establishments, animators for children, a unique photozone and pleasant surprises. Price: to be confirmed. Place: Restaurant quarter, Orozbekov str. Time: 6:00 p.m. Phone: +996 554 889-066.
"The world is in my head"
09 July: Opening of the art exhibition of Anastasia Kim. Price : free entrance. Place: Chicken Star, blvd. Erkindik, 36. Time: 07:00 p.m. Phone: +996 558 041-111