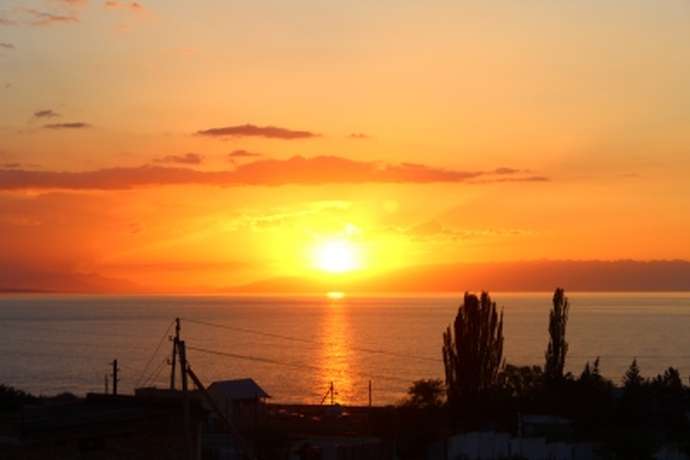 Day 1. BISHKEK – MANZHYLY-ATA (250km / 4-5h)
5:00 pm – Meet a local English-speaking guide and transfer to Manzhyly-Ata yurt camp.
9.00 pm – Upon arrival, dinner and overnight in a yurt camp.
Please be reminded that conditions at yurt camp are very basic. Oustide toilet.
Meals: dinner.
Day 2. MANZHYLY-ATA – ETHNOFESTIVAL – MANZHYLY-ATA
Breakfast at the yurt camp.
10:00 am - Depart for the festival
10:30 am - Ethno-Fest Opening Ceremony (Parade of Participants and Recitation of the Manas Epic)
10:45 am - Folklore Concert Program. Performance by the local folk group – "kut"
11:15 am - Master classes/Exhibitions of National Handicrafts (felt carpet show)
11:45 am - Demonstration of Traditional Hunting – Salburuun (dancing with eagles and archery on horseback, demonstration of Golden Eagle hunting with Taigans)
12:45 pm - Master-Classes in National Cuisine. Besh Barmak (noodle with lamb), Ak Serke (nomads' soup), Boorsok (fried pices of bread)
13:45 pm - Yurt Installation Show/Yurt Building Contest
14:40 pm - Horseback Ethnic Games. Eer Oodarysh (wrestling), Tiyin enmey (picking up coins from the ground while galloping), Kyz Kuumay (Chasing the Bride)
15:20 pm - National Games with Guests' Participation
16:00 pm - Kok Boru
16:30 pm - Event Closing Ceremony
17.30 pm - Transfer back to Manzhyly-Ata yurt camp, have dinner and overnight there
Meals: breakfast, dinner
Day 3. MANZHYLY-ATA – BISHKEK (250km / 4-5h)
After breakfast, transfer back to Bishkek.
When group consists of 16 people, price per person USD 105
Price includes:
transfer Bishkek - Manzhyly - Ata - EtnhoFestival - Bishkek
overnight in a yurt camp (2 nights)
dinner on day 1 and 2, breakfast on day 2 and day 3
English-speaking guide
entrance tickets to EthnoFestival