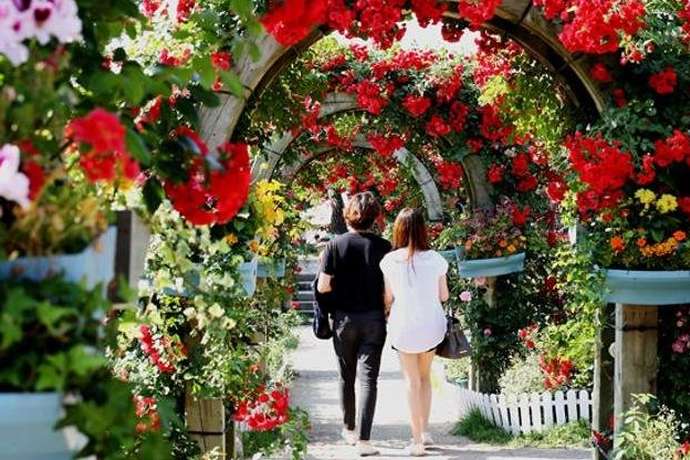 Musical evening
June 30: Concert of creative collectives of culture management of Bishkek with participation of pop stars. Price: free entrance. Place: near the monument of T. Satylganov, opposite the Kyrgyz National Theater of Opera and Ballet named after Maldybaev. Time: at 6:00 p.m.
"Bread and Wine"
June 30: Degustation where will be an opportunity to taste French wines from Chapoutier and real French pastries from the French baker Joe Uvgard who has experience in bakery for more than 40 years and was specially invited to Kyrgyzstan to share his unique knowledge. Price: 650 soms. Place: Wine Bar-boutique "Chapoutier", Erkindik Blvd., 12. Time: at 7:00 p.m. Phone: +996 554 412-422.
"Jazz tradition"
June 30: Jazz concert. Price: 300 soms. Place: Art Studio "Studio 247", Blvd. Erkindik, 37. Time: 08:30 p.m. Phone: +996 557 247-000, +996 550 997-717.
Charity Gala Evening
June 30: Charity gala evening dedicated to the life of people with HIV-positive status. A photo exhibition about the lives of people living with HIV will be presented. Price: 500 soms. Place: Hotel Hyatt Regency Bishkek, Abdrakhmanov str., 191. Time: 07:30 p.m. Phone: +996 550 130-600, +996 557 115-444.
Project "Penguins"
01 July: Musical evening. There are author's songs about people, kindness and love. Price: free entrance. Place: Art Cafe "Suitcase of Zusmanovich", 4 mkr, 6/2. Time: 09:00 p.m. Phone: +996 550 223-667, +996 553 041-870.
Rose Festival "Queen of the Garden"
01-02 July: Exhibition of plants. Price: to be confirmed. Place: Botanical Garden named after E.Gareev, Akhunbaev str., 1A. Time: 01:00 p.m.
Latino Masquerade AsiaKizz Party
01-02 July: In the program of the party: master classes and show program. Entrance is strictly in masks. Price: from 500 soms. Place: Club-restaurant "Ala-Too", Masalieva str., 54. Time: 08:00 p.m. Phone: +996 555 770-511.
Summer School of Fun
03-08 July: Summer school of fun is a crazy week of the most interesting adventures of BIS! Children from 5 to 12 years old are admitted to the camp. Price: 10365 soms (150 usd). Place: Bishkek International School, Bronirovannaya str., 67A. Time: 09:00 a.m. Phone: +996 312 214-406.