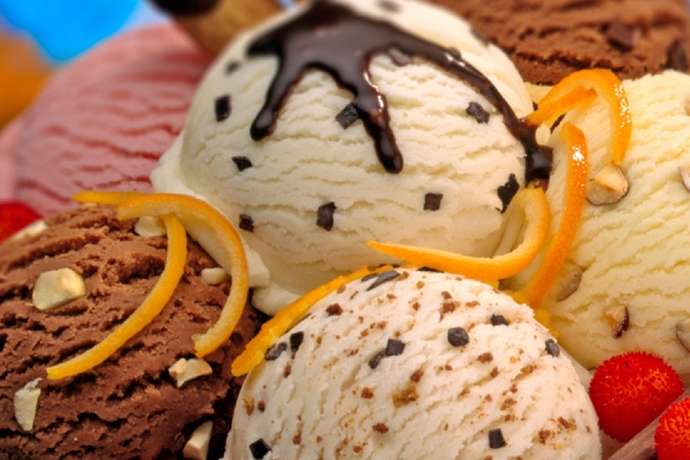 Ice cream festival
June 01. In the program: More than 50 kinds of ice cream, child show-program, flash-mob, master-classes. Price: free entrance. Place: TECC "TECHNOPARK", Gorkiy str., ½. Time: at 12:00 a.m. Phone: +996 555 773-131
"Little Red Riding Hood"
June 01: The premiere of the play for children and adults. Price: 300 soms. Place: The Concert Hall "Tunguch", Chui ave., 168 A. Time: at 12:00 a.m. Phone: +996 550 334-455.
Evening of choral music
June 01: The Concert of students of the opera and choral studio of the Kyrgyz National Conservatory, dedicated to the year of morality, upbringing and culture. Price: free entrance. Place: Kyrgyz National Conservatory. K. Moldobasanov, Zhantoshev str., 115. Time: at 11:00 a.m. Phone: +996 553 963-096.
Opening of the Festival of Art Therapy
June 02: The first festival of art therapy in Bishkek. Price: free entrance (mandatory registration is required). Place: Children's Educational Center "Dino", acr. Maykop, 6. Time: at 16:00 p.m.
Evening of jazz music
June 02: The Concert of the "Aura" band. Price: free entrance. Place: at the monument of T. Satylganov, opposite to the Kyrgyz National Opera and Ballet Theater named after Maldybaev. Time: at 18:00 p.m.
Delicious coffee at home
June 03: The Master class for preparing coffee at home. Price: 600 som. Place: coffee house "Sierra", ave. Manas 57/1. Time: at 18:00 p.m. Phone: +996 550 069-058.
"Go away or stay"
June 04: The action in the play "To leave or to stay" takes place in a confined space. The story about two women, who suddenly woke up in ... morgue. Price: from 100 som. Place: Russian Drama Theater named after Ch. Aitmatov, Tynystanov str., 122. Time: at 6:30 p.m. Phone: +996 312 662-032.
Author's concert
June 05: The Author`s Concert of Nargiza Kurmanova. Price: free admission. Place: The Kyrgyz National Philharmonic. T. Satylganov, Chui ave, 251. Time:at 19:00 p.m.