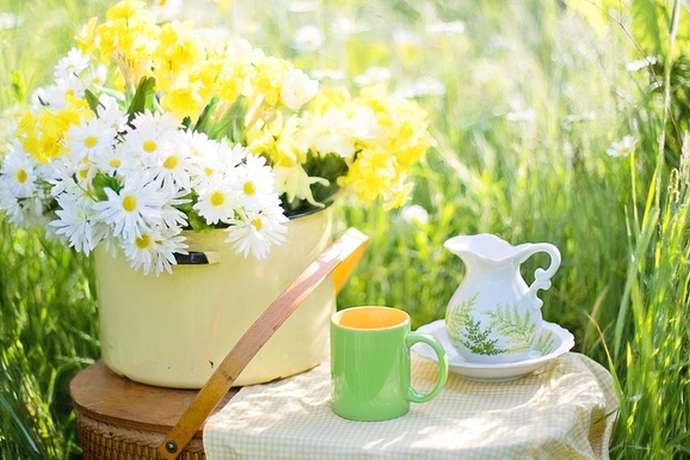 "The European Union through the eyes of children"
May 04: Opening of the children's drawings exhibition. Price: free entrance. Place: Exhibition Hall of the Union of Artists of the Kyrgyz Republic, "Oak Park" named after Chuikov, Pushkin str., 78A. Time: 01:00 p.m.. Phone: +996 771 920-551.
Festival of pilaf
May 05: The main types of pilaf from the chef will be presented at the festival. Price: 150 soms. Place: Cafe "Joma", Tokombaev str., 9/2. Time: 12:00 p.m. Phone: +996 (555; 709; 777) 514-499.
Chicken Star Birthday Party
May 05: A party in honor of the birthday of the restaurant. Price: 700 soms. Place: Chicken Star, Erkindik blvd., 36. Time: 7:30 p.m. Phone: +996 558 041-111.
"Gifts of Nature"
May 06: Picnic festival. In the program: sale of local products, picnic-rest in the open air, entertainment program with pop stars, master classes, competitions and prizes! Price: 250 soms. Place: Eco-Resort "Kara-Bulak", village Arashan, natural boundary of Tatyr. Time: 11:00 a.m. facebook.com
"Teremok"
07 May: A colorful children's fairytale. Price: from 200 soms. Place: Russian Drama Theater named after Aitmatov, Tynystanov str., 122. Time: 11:00 a.m. Phone: +996 312 662-032.
"Mother Field"
May 07: Ballet-oratorio in three acts, based on Chingyz Aitmatov's novel with the same name. Price: from 100 soms (tickets can be purchased online at ticket.kg). Place: Kyrgyz National Academic Opera and Ballet Theater named after Maldybaev, Abdrakhmanov str., 167. Time: 5:00 p.m. Phone: +996 312 661-841.
Spanish Wine Dinner
May 10: In the dinner menu: tasting of white wines from Catalonia, Caprese salad, Trout steamed with vegetables and Fruit salad with branded ice cream. Price: 999 soms (all inclusive). Place: restaurant "Bellagio", Erkindik blvd, 9. Time: 7:00 p.m. Phone: +996 703 587-777, +996 312 976-868.