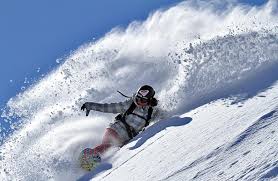 Skiing
Orlovka - Just an hour drive from Bishkek on the way to Issyk Kol you find a nice ski resort with more slopes and kilometers and with smaller crowds than the resorts close to Bishkek can offer. It offers both an easy beginners' slope as well as more advanced slopes. You can rent equipment right at the place. (www.orlovka.kg)
Karven Club
Close to the city center the Karven Club (Gogol /Toktogul) offers great sports opportunities. After its recent renovation it offers a large indoor pool, sauna and massage, a huge fitness center and also the best indoor tennis courts in the city. It is however an upper-price experience.
"Start" carting races – longest track in Bishkek (Gorkiy/Alamedinskaya). One of the best carts in the town, which
guarantee to provide you safety, comfort and unique feeling on your ride. It gives you an opportunity to get adrenaline rush, feel yourself a professional racer, improve your driving skills and just have fun with your friends on a 420 m. covered track with a stunning turns and twists.
(www.start.kg)
The K2 is located somewhat outside the city center in the southwestern part of town (Bakaev/Chapaev). It has a well-equipped fitness studio and offers a large variety of fitness courses. It also has indoor tennis courts and is known throughout the city for its huge climbing wall. (www.k2.kg)
Gergert Sports (Gorky/Aidanaliev) is a popular store for sport equipment and fashion.
If you plan a ski trip to one of the ski resorts around Bishkek you can save some time for skiing by already renting this equipment in Bishkek. In addition – Gergert usually has the better quality material, including a large selection of snowboards. In summer you can also rent bikes for trips in and around the city. (www.gergert.kg)