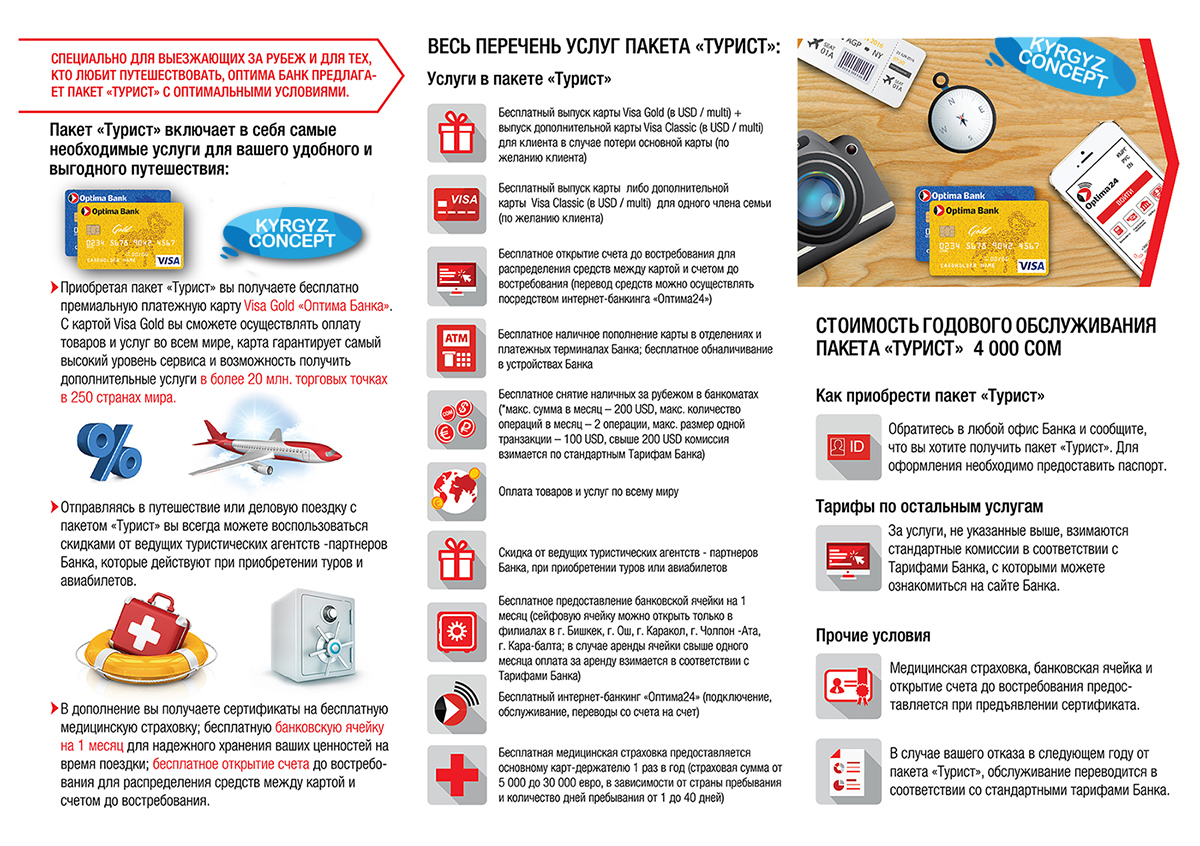 SPECIAL OFFER FROM "KYRGYZ CONCEPT" AND OPTIMA BANK - TOURIST PACKAGE
Ahead of the long-awaited holidays and holidays! It's time to plan an unforgettable trip!
Kyrgyz Concept together with Optima Bank presents a special offer - Tourist package for traveling abroad!
Package "Tourist" includes the most necessary services for your convenient and profitable travel.
By purchasing the package "Tourist", you get:
· Free issue of VISA Gold Pay Wave card (in USD / multi) + VISA Classic (in USD / multi)
· Free cash withdrawals abroad at ATMs (* up to 200 USD)
· Discount on the purchase of tours or air tickets
· Free provision of a bank for 1 month
· Free opening of a demand account
· Free Optima24 Internet Banking
· Free medical insurance and more!
The cost of annual service package "Tourist" - 4 000 soms.
How to buy a package "Tourist"?
You can contact the nearest Kyrgyz Kyrgyz office - https://concept.kg/contacts/
Embark on a journey with a profitable and convenient package "Tourist"